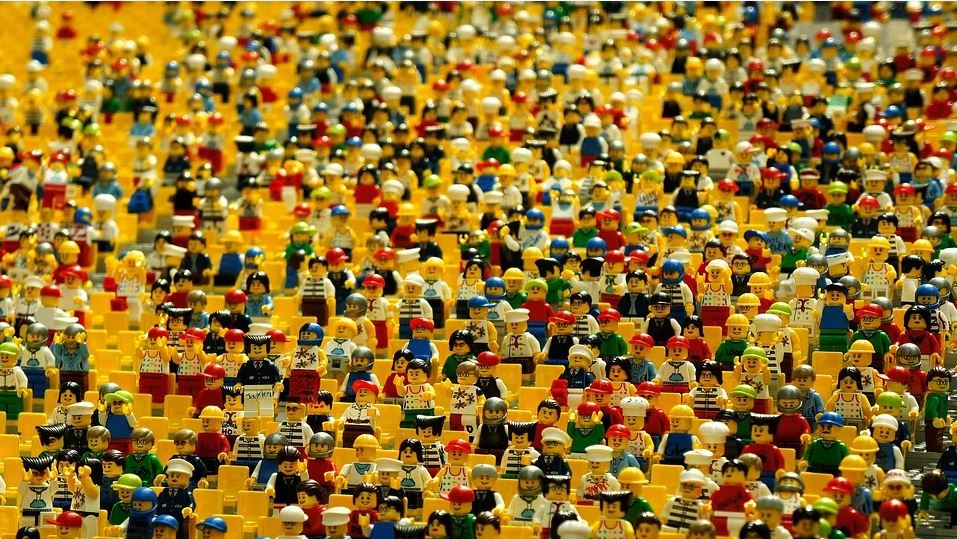 26 Dec

How to drive High amount of traffic to your website or a blog

Every website needs visitors, a website with a high amount of traffic can help you grow your brand and generate consistent revenue. A website needs visitors because those visitors become leads for the business' and leads become customers therefore driving traffic to a website is very necessary.In short more traffic means more opportunities to convert that traffic into potential customers.A website with a high amount of traffic is a revenue generating machine.A website should not just get traffic but it should get relevant traffic.





Here are some of the methods by which you can drive traffic to your website.



Linkedin :


Linkedin is an incredible resource to drive traffic, most b2b business' rely on linkedin to get their leads.It is a medium you can use to advertise your products and services to your niche or target market. You can write engaging articles that addresses the needs of your market, you can highlight problems and provide necessary solutions.The articles or blogs help you build authority and trust if you have both of them then you will have customers that will be loyal to your brand.




You can also use videos and infographics to market your products and services.You can convert articles into videos and infographics promote your products, creative videos and infographics helps build engagement and they are more likely to get shared on social media channels.




You can join linkedin groups There are over 1.5 million groups on LinkedIn, find the group where your target market might be and share your articles with them.




You can create your own groups as well you can group for business partners, customers, niche industries, or anything else that could benefit your business and drive traffic to your blog.



Guest posting:


Guest posting can be very useful tactic to drive traffic to your website.You can write well crafted articles for other websites in your industry and niche.You should reach out to credible blogs in your industry and niche that has visitors that fall in your target audience category.You should write guest posts for blogs or websites that have considerable amount of traffic, you should focus on high profile blogs and websites in your niche. There are many websites in every niche that allow guest posting and are always actively looking for guest authors.You need to write content that is useful for your target audience, you need to write content that appeals to customers and helps them make buying decisions fast and quick.



Google/Seo:


This is an organic way of driving traffic to your website.If your website is on the first page of google then it is going to get a lot of relevant traffic.But getting to the first page of google requires a lot of consistent and focused effort.You can

hire a firm

to do the seo for you or you can do it yourself.You need to start with keyword research, this tells you what people on the web are searching for in other words it gives you an idea about the demand.You need to target keywords that are high in search volume.There are many tools you can use to do your keyword research like semrush, ahrefs, ubersuggest. These tools also gives you information about your competition.Then you need make content that targets those keywords.




You can learn more about how to do seo from

here

.

Quora:
It's a platform where anyone can post a question and get answers from experts in the community.Quora is a good source to drive traffic to your website.Answer the questions asked by the audience, you can demonstrate your knowledge and expertise with your answers.Make sure your answers are detailed and they solve the problem of your potential customer. Quora Is a Source of Long-Term Traffic you can write answers to the general questions related to your niche and those answers will drive traffic to your blog for a considerable period of time. In the answers you can place links to your website or the blog.One thing to keep in mind is that you should not spam quora otherwise you might end up getting banned and removed from quora.

Reddit:
Reddit is another platform that is similar to quora.Here you need to find subreddits that is related to your products and services.You can use these subreddits to answer questions and direct people to your website or blog.You should post relevant content in these subreddits,it should be in-depth, unique, well-written and helpful.The content should be tailored to the subreddit that you're posting in, you should research the subreddit and see what kind of posts are popular.Don't use reddit just to market your product and services, you should comment on other posts,reply to posts in other subreddits, engage with people.You can also use reddit ads to drive traffic to your website.

Twitter:
You can leverage twitter.You can promote articles on twitter and drive traffic to your website. You can tweet about your articles and make people land on your website through twitter. Use proper hashtags along with your tweets in order to reach relevant audience.

You can take advantage of other social media channels as well to send visitors to your website.You can promote your website on facebook, instagram, pinterest.You can make creative infographics,visuals, videos,presentations and promote them on these channels to get visitors to your website.

Paid Ads:
Paid ads can get you traffic to your website or a blog faster than inbound marketing,it is a quick way to drive relevant traffic to your website.Paid ads are easy to scale, you need more clicks; just increase your ppc budget.You can run paid ads on several networks such as google, facebook, linkedin, twitter, pinterest.
You can use google ads to bring traffic to your website or blog.You can target keywords and make ads on them.You need to make sure that you include keywords in your title.

An ad has 3 main elements:
Headline/title: Make sure your headline is catchy and grabs the user's attention
Description: It should highlight the benefits of your offer
Url or link to your webpage: It contains a link to your landing page.

You can make ad groups targeting different set of keywords, ad-groups are made to target different segments of your target audience.For example if your an e-commerce store you can make two ad groups targeting men and women.
You should always keep the ROI(return on investment) in mind while running paid ads.The amount you spend should generate a considerable amount of revenue.You should always do a/b test your ads, you need to make sure that your ads are optimized to get the maximum ROI.

You can boost your ROI by taking advantage of remarketing.You can put pixel on your website to track users that visited your website but didn't buy your products or services then you can use pixel to remarket your products or services.The logic behind remarketing is sometimes customers need to be exposed multiple times to the brand before making a buying decision for the products of that brand.You can remarket with google ads and facebook ads.

Video Marketing:
You can make engaging videos about your products and services.Different types of video should be used at different times to help your audience connect with your products and services.People are consuming more videos than ever before. With videos you can give your target audience a better understanding of the benefits of your products and services.Videos can help build personality of your brand and give a clear image of your brand vision to your target audience.
Videos can be explaining to your target audience how your product or service can help them solve their problem.
You can create short promotional videos that show off the main benefits and features of your products and put them on your website.Videos about your product and its features aides your customers in their decision making process.There are many types of videos that you can make :
-You can how to videos to help your customers know about how they can use your product in different scenarios.
-You can make video testimonials to create social proof, you can include your satisfied customers who explain how your product and service helped them in their lives.
-You can make videos that showcase your products unique features.
– You can make product walk through videos.

Videos encourages social shares they help in building engagement, creative videos get shared on social media channels which in turn result in your brand getting more exposure. Videos on your website also help in increasing your click through rates.

If you have a website or a blog that you need help with getting off to a right start then contact our team of experts at qualitesoft.